Donate to Susie's Fund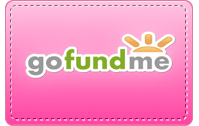 Hello, my name is Joseph Slabaugh, and I want to thank you for your purchase of this fundraising cookbook. A portion of money raised will be used for my cousin's tumor operation.
My family is mostly still Amish, although I have not been Amish since I was 18 and left to live with my cousin and brother.
I started a Facebook group a few years ago to share some Amish recipes with fellow Ex-Amish people, and then after 2 years, suddenly, in a 6 week period it blew up from 500 members to 5500 members. Currently the My Amish Recipes facebook Group has over 19,000 members, and 6 administrators.
The idea for this project came due to members' requests for cookbooks with Amish recipes, and I found that my cousin had such a cookbook, and bought and sold some on the group over the first 2 years, and then in 2013, I moved out of state, and was out of supplies, so I was planning to be in Ohio for the Former Amish Reunion, and picked up 43 copies, with ten copies already pre-sold, and besides donating a couple to two ladies, one whose house had burned down, I sold the rest in a 2 month period. And having permission from my cousin, I contacted the publisher about getting more copies, but it turned out to be more economical to go with another publisher, so now, I hope I can help my cousin with her medical bills through the sale of this cookbook.
If you wish to help my cousin, you can send donations to:
Susie Yoder
11391 Blachleyville Rd.
Wooster, OH 44691
Yours Truly,
Joseph Slabaugh
The cookbook is now available in Paperback and on Kindle!
by Amazon Auto Links
by Amazon Auto Links